The WHO declared a pandemic on Wednesday 11 March 2020. At that point COVID-19 had been reported from 110 countries. But through the end of April, as measured by mortality, it was a largely European and American affair. To be more specific it was Western Europe and New York that were at the center of the crisis. Since May the balance has shifted.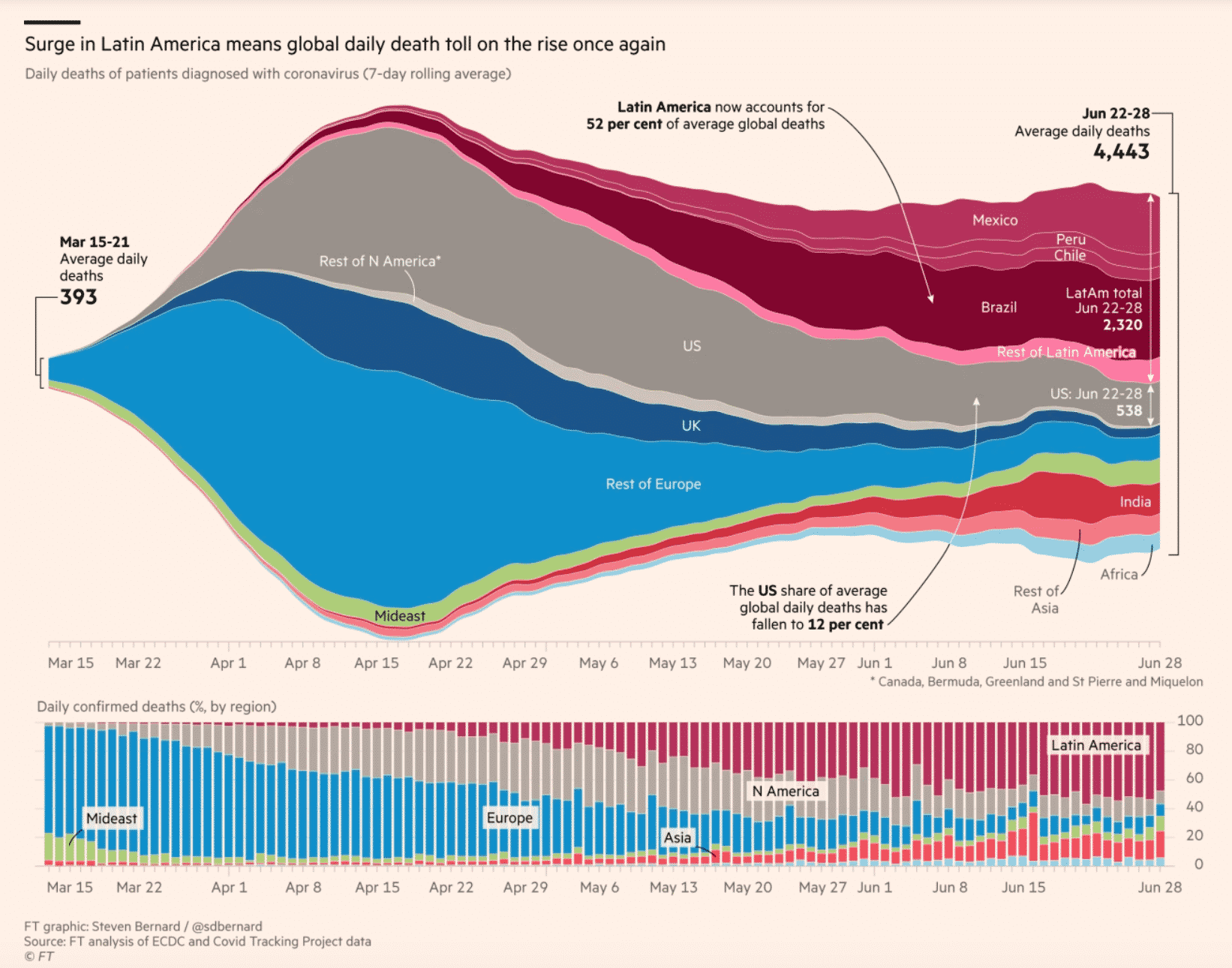 In recent weeks, 40-50 percent of all COVID mortality has been in Latin America. Combined with the US up to 2/3 of mortality has been in the Americas. Now, alarmingly, mortality is rising in Asia and Africa.
In this piece in the Guardian I reflect on the challenge a global epidemic poses for our imaginations and our politics.